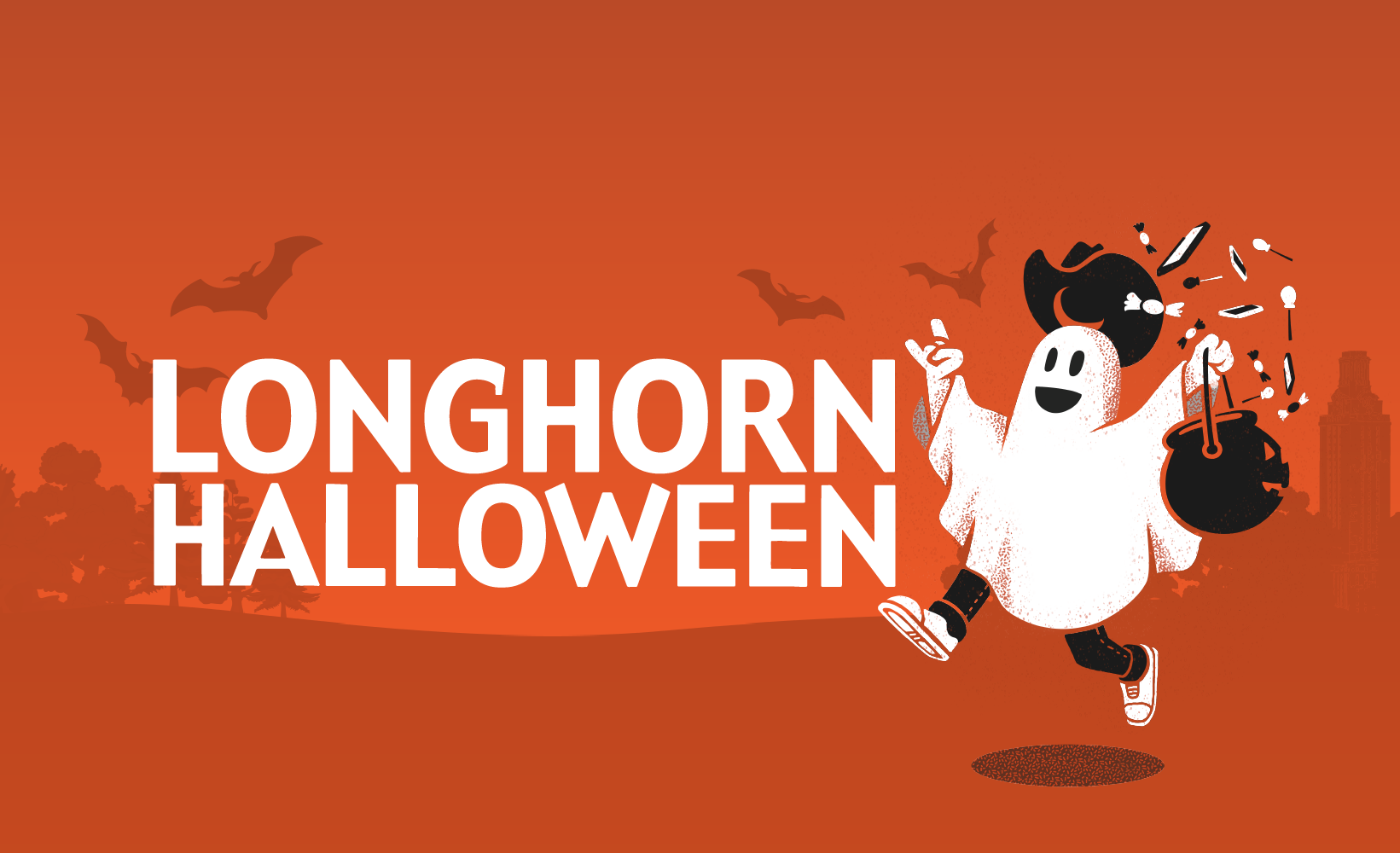 Longhorn Halloween | October 29, 2023
Welcome, children of the Longhorn Community, to this spook-tacular event!
Spooky season is back on campus! Longhorn Halloween will take place Sunday, October 29, 2023 from 12-3 p.m. on Speedway Mall. 
Sponsored by the Office of the President, this event is a safe place for children of UT's staff, faculty and students to join their parents on campus for an afternoon of ghoulish fun and trick or treating. 
 Activities will range from mask making to ring tosses, performances, and more. The Littlest Longhorns are invited to plan their costume and join in the fun!
Get in the spirit today and check out activities, crafts, and more under the Virtual Activities tab all month long!
This event is recommended for children age 13 and under and their parents.