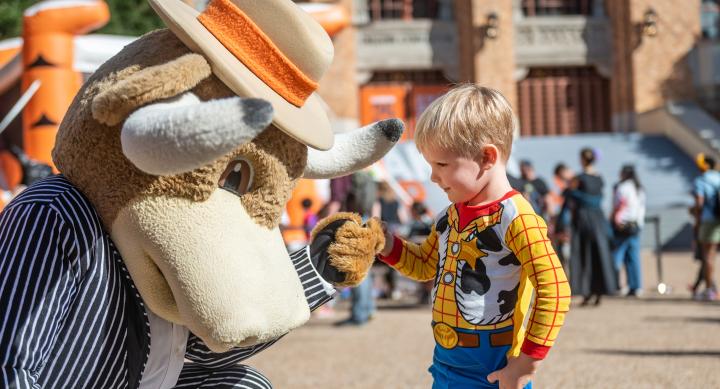 Longhorn Halloween 2023 brings the children of the UT community together to celebrate the spookiest of seasons!
This event is a safe place for children of UT's staff, faculty and students to join their parents on campus for an afternoon of fun and trick or treating. 
Check out the various activities, learning opportunities, and more throughout the website. Don't forget to share your experience on social media using #LonghornHalloween.  
This event is recommended for children age 13 and under.