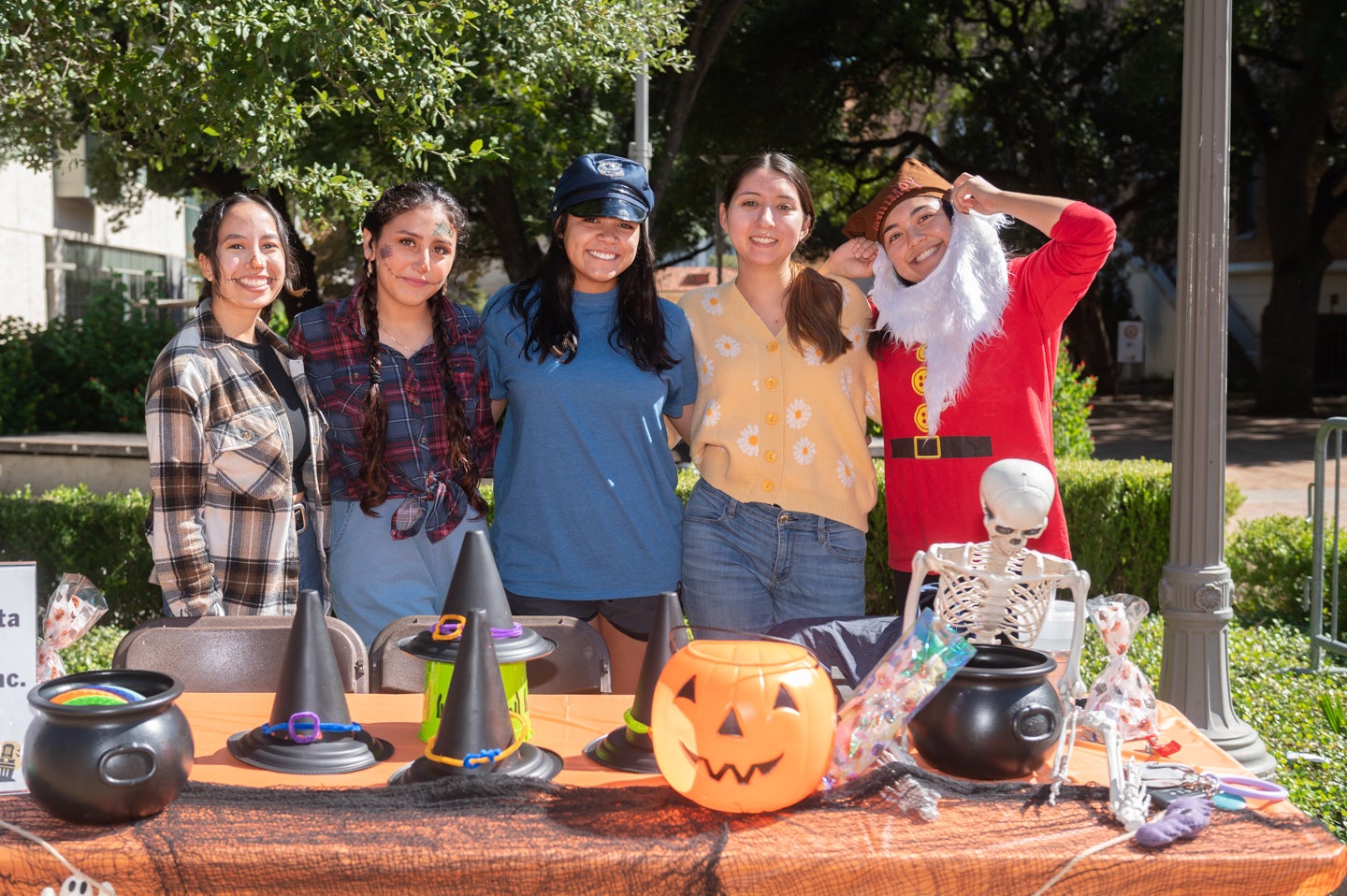 Thank you for your interest in hosting a booth at Longhorn Halloween. Please read the information below carefully.
Your Job
Your group will be responsible for designing, building and operating your booth. The game or activity you choose should be appropriate for young children and should be easy for you to transport to and assemble at Speedway Mall. Be creative. Your booth should be unique and special to your group. Be safe. No flames or dart tossing, please. Additionally, please be mindful of the current public health guidelines. Activities that do not allow for adequate precautions (e.g. bobbing for apples, plastic straw spider races) will not be considered. 
On Sunday, October 29, you will need to assemble your booth beginning as early as 11 a.m. and operate it from 12-3 p.m. At least two members must be present at the booth at all times.​ Please plan to be open for the duration of the event. We want to make sure all of the children experience all the event has to offer no matter when they arrive.
All booths will be provided a table, up to four (4) chairs, and sign for the organization. Organizations are responsible for any needed supplies. Costumes are enthusiastically encouraged! You may also wear a shirt specific to your organization, or indicate the need for Longhorn Halloween shirts in your application.  Water and electricity may be made available to a limited number of booths – based on the order of received requests. Removal of all booth materials from Speedway Mall takes place right after the event.
Treats
Event staff will distribute candy and trinkets to each booth for use as prizes. Please do not bring candy. Perishable items such as fruit or home baked goods should not be used (no "bobbing for apples" or "cake walk"). All the candy provided to your booth will have been inspected for safety.
Limited Number of Booths
The Speedway Mall has a limit to the number of booths that can be accommodated. Registration is limited to one booth per organization. The overall program should include a diverse range of opportunities for the guests. Booth concepts should not be changed once they are submitted. 
Application
The deadline to apply is October 17. Must have an EID to complete an application.